The Float – 2021
With a rising housing shortage, a floating house offers a sustainable alternative to traditional housing. The house is constructed in CLT (cross laminated timber) and cladded with a cork façade. I mainly used biobased materials, so the environmental impact of the project is minimized, while enabling a healthy interior climate. In this project I was involved in design, communication with all project partners and engineering of the house.
The folded solid timber, with an almost origami like shape, creates a thin and lightweight structure. Because of the economical use of material, both cost and weight are reduced, which is important when designing a floating house. The spectacular folds are all visible on the interior of the house, creating a unique atmosphere.
The house is designed with bio-based materials, featuring a uniquely CNC produced cork-façade. The well insulating, but thin façade is simple and consists only of two layers: timber and cork. The façade reacts to its openings with threedimensional setbacks, that allows for abundance of light to flow into the house. In the interior all details are embedded in the CLT construction, like light-fixtures, roller blinds and window frames. This creates a clean and contemporary architecture. The solid timber is used as interior finish as much as possible, creating a brutal yet warm atmosphere.
As architect I used digital techniques throughout the entire process of designing and building The Float, from the sketch design to the final construction. All production data for the CLT and cork, as well as structural calculations, were created directly from the digital design. The advantage of this approach is that all elements remain digital and can be easily modified until late in the construction process. The project keeps sustainability at the forefront of the design process. The project aims to promote sustainable architecture and explore alternative materials and methods.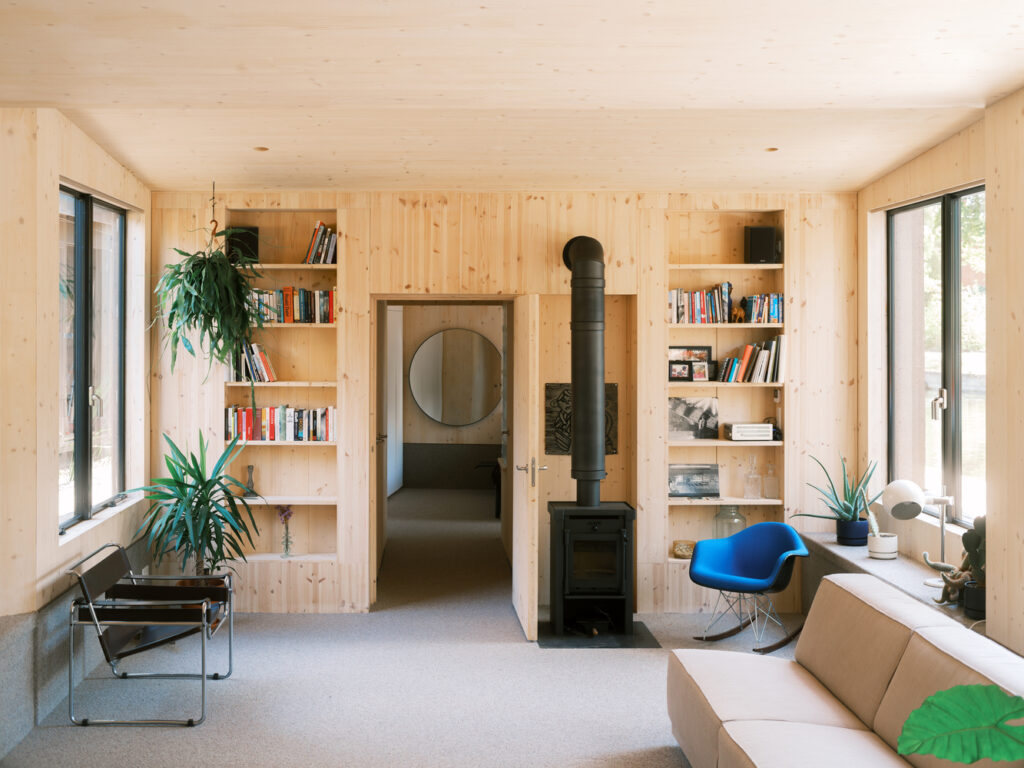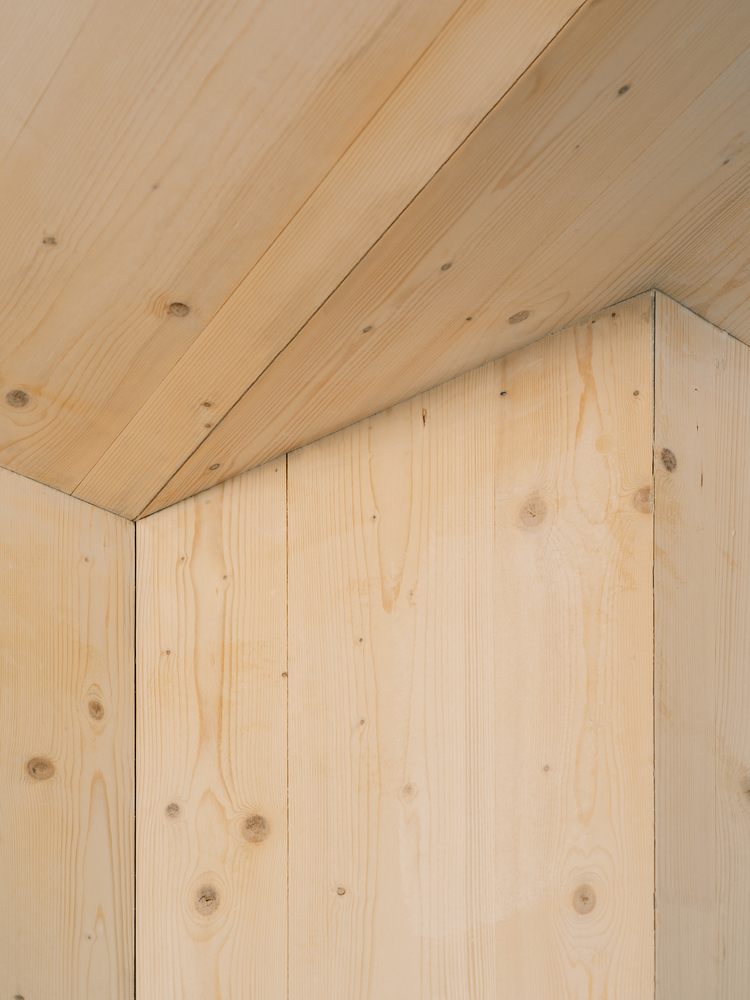 Project The Float
Location Leiden, Netherlands
Year 2019 – 2021
Status Under construction
Conducted at Studio RAP
Photographs Riccardo De Vecchi